iTel a41 Specification & Price in Nigeria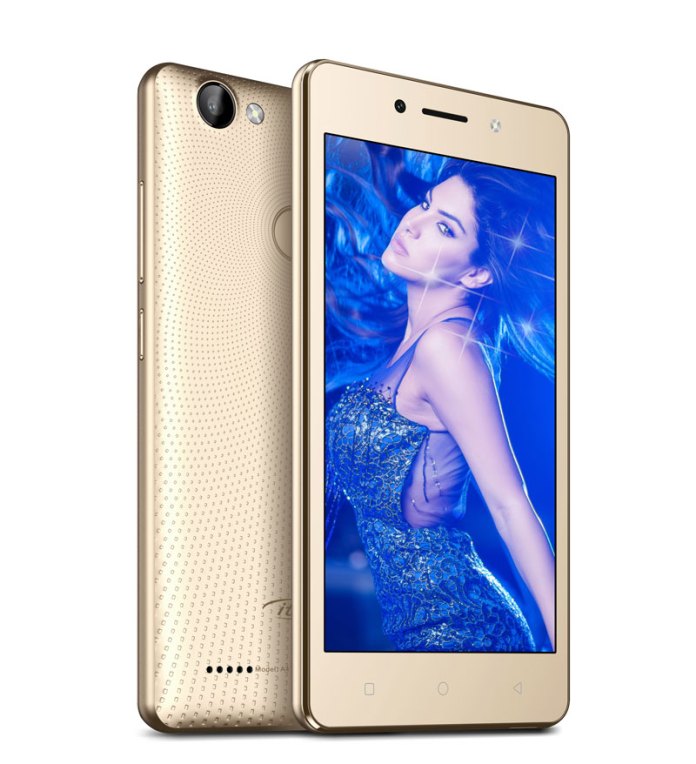 itel Mobile has announced the launch of the itel Wish A41, the company's latest ultra-affordable 4G smartphone with the SOS feature and a smart key. The device has a 5-inch IPS display with a resolution of 854 x 480 pixels. The smartphone is powered by a quad core processor with 1 GB of RAM and 8 GB of internal storage.
The itel Wish A41 has a 5 MP rear-facing auto focus camera with LED flash. There is also a front-facing 2 MP camera. The device runs on the Android Marshmallow version with a 2400 mAh battery. The phone has dual SIM support with 4G LTE and VoLTE connectivity.
Speaking about the itel Wish A41, Sudhir Kumar, CEO – tel Mobile India, said, "With a significant focus on the ever increasing demand of 4G phones in the smartphone industry, we have added another innovative and value-driven smartphone Wish A41. It perfectly exemplifies our long-term vision of making high-speed internet connectivity a tangible reality for all Indians. itel constantly endeavours to equip consumers with technological innovation needed to claim their 'Right to Progress and emerge as one of the leading smartphone players in the industry. Given the success that other itel 4G smartphones have registered in the country, we are confident that Wish A41 will receive great market traction and create a benchmark in the industry."
Full iTel a41 Specification & Price in Nigeria
General Specifications
Manufacturer
itel
Model
A41 Plus
Firmware
6.0; eng.root.20170711.212118; SDK23
CPU
4 cores; ARMv7 Processor rev 5 (v7l) sc8830; Max: 1300.0 MHz; Min: 768.0 MHz
Display
854 x 480; DPI: 240; Evaluated Size: 4.1″
Touch screen
NOT multitouch 1 point
GPU
Mali-400 MP; ARM; OpenGL ES-CM 1.1; OpenGL ES 2.0
RAM
2048 MB (2046 MB available)
Flash
16 GB (14.561 GB actual); 0.586 GB; 16 GB (14.837 GB actual) (see memory map tab)
Communications
Phone
GSM; Net: HSPA
WiFi
sprdwl
USB Host
Yes
Bluetooth
Yes
GPS
Yes
Advanced Features
Front camera
Photo: 5.0 MP; Max: 2592×1944; Video: 0.9 MP; Max: 1280×720; Focus: auto macro continuous-picture continuous-video; Flash modes: off auto on torch
Back camera
Photo: 5.0 MP; Max size: 2592×1944; Video: 0.9 MP; Max: 1280×720; Focus: fixed; Flash modes: off auto on torch
Sensors
Multi Accelerometer (ST); range: 0…19.613; resolution: 0.01 (0.049%); power: 0.145mA;
AP3212C Light sensor (LITEON); range: 0…1; resolution: 100000 (10000000%); power: 0.005mA;
AP3212C Proximity sensor (LITEON); range: 0…1; resolution: 1 (100%); power: 0.005mA;
Vibrator
Yes
Supported languages
186; Afrikaans; Aghem; Akan; Amharic; Arabic; Assamese; Asu; Azerbaijani; Basaa; Belarusian; Bemba; Bena; Bulgarian; Bambara; Bengali; Tibetan; Breton; Bodo; Bosnian; Catalan; Cebuano; Chiga; Cherokee; Czech; Welsh; Danish; Taita; German; Zarma; Lower Sorbian; Duala; Jola-Fonyi; Dzongkha; Embu; Ewe; Greek; English; Esperanto; Spanish; Estonian; Basque; Ewondo; Persian; Fulah; Finnish; Filipino; Faroese; French; Friulian; Western Frisian; Irish; Scottish Gaelic; Galician; Swiss German; Gujarati; Gusii; Manx; Hausa; Hawaiian; Hebrew; Hindi; Croatian; Upper Sorbian; Hungarian; Armenian; Indonesian; Igbo; Sichuan Yi; Icelandic; Italian; Japanese; Ngomba; Machame; Georgian; Kabyle; Kamba; Makonde; Kabuverdianu; Koyra Chiini; Kikuyu; Kazakh; Kako; Kalaallisut; Kalenjin; Khmer; Kannada; Korean; Konkani; Kashmiri; Shambala; Bafia; Colognian; Cornish; Kyrgyz; Langi; Luxembourgish; Ganda; Lakota; Lingala; Lao; Lithuanian; Luba-Katanga; Luo; Luyia; Latvian; Masai; Meru; Morisyen; Malagasy; Makhuwa-Meetto; Meta'; Macedonian; Malayalam; Mongolian; Marathi; Malay; Maltese; Mundang; Burmese; Nama; Norwegian; North Ndebele; Nepali; Dutch; Kwasio; Norwegian; Ngiemboon; Nuer; Nyankole; Oromo; Oriya; Ossetic; Punjabi; Polish; Pashto; Portuguese; Quechua; Romansh; Rundi; Romanian; Rombo; Russian; Kinyarwanda; Rwa; Sakha; Samburu; Sangu; Northern Sami; Sena; Koyraboro Senni; Sango; Tachelhit; Sinhala; Slovak; Slovenian; Inari Sami; Shona; Somali; Albanian; Serbian; Swedish; Swahili; Tamil; Telugu; Teso; Thai; Tigrinya; Tongan; Turkish; Tasawaq; Central Atlas Tamazight; Uyghur; Ukrainian; Urdu; Uzbek; Vai; Vietnamese; Vunjo; Walser; Soga; Yangben; Yiddish; Yoruba; Standard Moroccan Tamazight; Chinese; Zulu
Battery
Technology: Li-ion; Voltage: 3912
Owner's comment:
itel A41plus
SD Version:
1.1 7
itel Wish A41 specs:
5.0-inch display
854 x 480 pixels resolution
1.3 GHz quad core processor
1 GB RAM
8 GB internal memory
5 MP primary camera
2 MP front facing camera
Android v6.0 Marshmallow
Dual SIM, 4G VoLTE
2400 mAh battery
How Much is itel Wish A41 Price In Nigeria
The iTel a41 is priced at NGN31,359. The phone is available in Champagne, Calx, and Rose Gold colour options.