Best Infinix Phones Specification & Price In Nigeria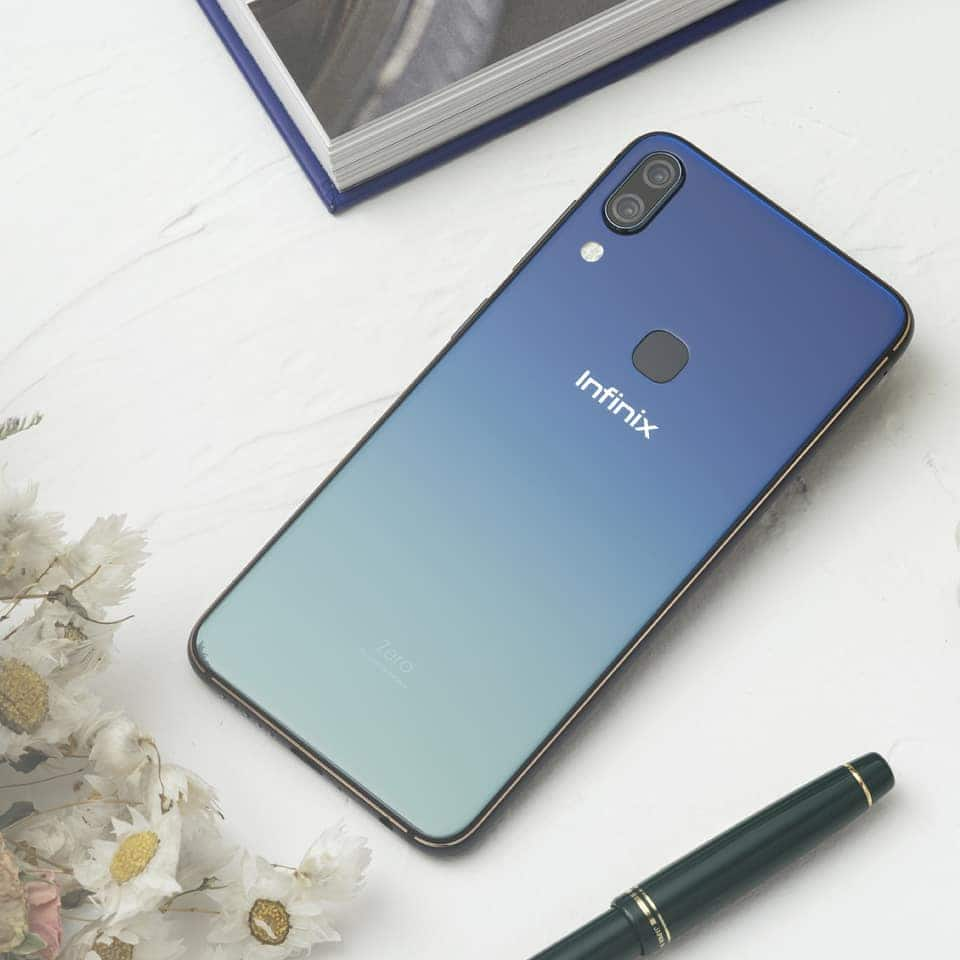 The success of Infinix in the smartphone market in Nigeria s largely down to their product's pocket-friendly prices mixed with quality.
Apart from the fact that their products rate among the very reliable ones in the mid-range industry, they have significantly worked their way into their fan's hearts with relatively affordable smartphones.
Are you looking for the most recent Infinix smartphones and their prices in Nigeria that were released this year and the previous year? Infoguidenigeria has listed the best and newest Infinix phones, along with their prices and where to buy them online (Jumia).
Latest Infinix Phones in Nigeria Infinix smartphones have dominated the Nigerian market for years due to their low costs and exciting features like long battery life and crystal clear pictures. Infinix smartphones are quite popular in Nigeria due to their high-quality design and durability.
The most recent Infinix phone in Nigeria is the Infinix Note smartphone series. The smartphone has six AI cameras, a four-day battery life, and 128GB of storage. Here you will find a detailed price list and a buying guide to assist you in deciding on the best Infinix phones in Nigeria to purchase.
Best Infinix Phones in Nigeria and their prices
Below, you will see the top latest Infinix phones and prices in Nigeria, their description, and key features.
1. Infinix HOT 10S Price In Nigeria – NGN73,400
Infinix HOT 10S was released in May 2021 with the specifications
rear camera: 48MP
Front camera: 8MP
Storage: 128GB
RAM: 6GB
Display: 6.82-inch TFT
OS: Android 11
Processor: MediaTek
Storage: 6GB + 128GB (microSD support: Yes)
Camera: 48MP Rear / 8MP Front
Battery: 6000mAh (33W for quick charging)
Price: N75,000
2. Infinix NOTE 10 Price In Nigeria – NGN85,800
Infinix NOTE 10 was released in August 2020 with the following key specifications
Display: 6-inch TFT (2460*1080)
OS: Android 11
Release year:  2021
Storage: 4GB + 64GB or 6GB + 128GB (microSD support: Yes)
Battery: 5000mAh (33W quick charging)
front camera: 16MP
Rear Camera: 48M
Price: from ₦90,800
3. Infinix NOTE 10 Pro Price In Nigeria – N138,100
Infinix NOTE 10 Pro comes with these specifications
Display: 6.95-inch TFT (720*1600)
OS: Android 11
Processor: MediaTek
Storage: 6GB + 128GB and 8GB + 256GB (microSD support: Yes)
Camera: 64MP Rear / 16MP Front
Battery: 5000mAh (18W for quick charging)
Price: N138,100
4. Infinix Smart 6 Price In Nigeria – N51,900 
Infinix Smart 6 was released in March 2021. The specs include
Display: 6-inch TFT (2460*1080)
OS: Android 10
Processor: MediaTek
Storage: 2GB + 32GB (microSD support: Yes)
Camera: 8MP Rear / 8MP Front
Battery: 5000mAh (33W quick charging)
5. Infinix ZERO X NEO Price In Nigeria – N197,700 
Infinix ZERO X NEO is available in Nebula Black, Starry Silver, and Bahamas Blue colors. The specs include
Display: 6.78-inch TFT (720*1600)
OS: Android 10(Go edition)
Processor: MediaTek
Storage: 8GB + 128GB (microSD support: Yes)
Camera: 48MP Rear / 16MP Front
Battery: 5000mAh (33W for quick charging)
6. Infinix ZERO X Price In Nigeria – N159,000 
Infinix ZERO X is available in stores in Nigeria with a starting price of N159,000. The specs include
Display: 67-inch TFT (2460*1080)
OS: Android 11
Processor: MediaTek Helio G95 processor
Storage: 8GB + 128GB (microSD support: Yes)
Camera: 64MP Rear / 16MP Front
Battery: 4500mAh (45W quick charging)
7. Infinix NOTE 11S Price In Nigeria – N89,900
Infinix NOTE 11S was released in March 2021 with a starting price of N89,900 in stores in Nigeria. NOTE 11S is available in Haze green, Mithril gray, and Symphony Cyan colors. The specs include
Display: 6.96-inch TFT (720*1600)
OS: Android 11 (Go edition)
Processor: MediaTek Helio G96 Ultra Gaming Processor
Storage: 6GB + 128GB (microSD support: Yes)
Camera: 50MP Rear / 16MP Front
Battery: 5000mAh (33W for quick charging)
8. Infinix NOTE 11 Price In Nigeria – N109,700 
Infinix NOTE 11 was released in March 2021 with a starting price of N109,700 in Nigeria.  NOTE 11 is available in Celestial Snow, Glacier Green, and Graphite Black colors. The specs include
Display: 6.7″FHD+ vivid AMOLED display
OS: Android 11
Processor: MediaTek Helio G88 Dual-Chip Processor
Storage: 8GB + 128GB (microSD support: Yes)
Camera: 50MP Rear / 16MP Front
Battery: 5000mAh (33W quick charging)
9. Infinix NOTE 11 Pro Price In Nigeria – N140,300 
Infinix NOTE 11 was released in March 2021 with a starting price of N140,300. NOTE 11 Pro is available in Haze Green, Mithril Gray, and Mist blue colors. The specs include
Display: 6.95″ FHD+ ultra-fluid display
OS: Android 11 (Go edition)
Processor: MediaTek
Storage: 8GB + 256GB (microSD support: Yes)
Camera: 64MP Rear / 16MP Front
Battery: 5000mAh (33W for quick charging)
10. Infinix HOT 11S NFC Price In Nigeria – N109,900
Infinix HOT 11S NFC is also one of the latest infinix phones released in June 2021 with a starting price of N109,900 available for purchase in stores in Nigeria in Green Wave, Polar Black, and 70 Purple colors. The specs include
Display: 6.78-inch FHD display with a 90Hz refresh rate
OS: Android 11
Processor: MediaTek
Storage: 8GB + 128GB (microSD support: Yes)
Camera: 50MP Rear / 8MP Front
Battery: 5000mAh (18W quick charging)
11: Infinix ZERO X PRO – N197,700
Infinix ZERO X PRO is powered by a MediaTek Helio G95 Intelligent Dual Chip/processor. The specs include
Display: 6.67″ AMOLED Display
OS: Android 11
Processor: MediaTek Helio G95 Intelligent Dual Chip/processor
Storage: 8GB + 256GB (microSD support: Yes)
Camera: 108MP Rear / 16MP Front
Battery: 4500mAh (45W for quick charging)
Price: Available
12. Infinix HOT 11S Price In Nigeria – N93,900 
Infinix HOT 11S is one of the Latest Infinix Phones with Prices in Nigeria starting from N93,900. is powered by a G88 ultra-gaming dual processor. HOT 11S is available in Green Wave, Polar Black, and 70 Purple colors.  The specs include
Display: 6.68" FHD display
OS: Android 11
Processor: MediaTek
Storage: 8GB + 128GB (microSD support: Yes)
Camera: 50MP Rear / 16MP Front
Battery: 5000mAh (18W quick charging)
Status: Available
13. Infinix HOT 11 Price In Nigeria – N89,900 
Infinix HOT 11 is powered by a MediaTek G70 gaming processor. HOT 11 is available in Emerald Green, Polar Black, 70 Purple, and Silver Wave colors. The specs include
Display: 6.6" FHD+ color-accurate display
OS: Android 11 (Go edition)
Processor: MediaTek
Release Year: 2021
Camera: 13MP Rear / 8MP Front
Battery: 5000mAh (33W for quick charging)
Status: Available
14. Infinix HOT 11 PLAY Price In Nigeria – N77,100 
Infinix HOT 11 PLAY is available in Sunset Gold, Exploratory Blue, Polar Black, and Haze Green colors. The specs include
Display: 6.82" HD+ IPS Premium Display
OS: Android 11
Processor: MediaTek Helio G35 Octa-core processor
Storage: 8GB + 128GB (microSD support: Yes)
Camera: 64MP Rear / 48MP Front
Battery: 600mAh (33W quick charging)
15. Infinix ZERO 5G Price In Nigeria – N171,200 
Infinix ZERO 5G comes with specs that include
Display: 6-inch TFT (720*1600)
OS: Android 11 (Go edition)
Processor: MediaTek Density 900, 6nm Gaming Master Processor
Storage: 8GB + 256GB (microSD support: Yes)
Camera: 48MP Rear / 16MP Front
Battery: 5000mAh (33W for quick charging)
16: Infinix Smart 6 HD – N59,000
Infinix Smart 6 HD comes in Aqua Sky, Force Black, and Origin Blue colors. The specs include
Display: 6.6" Waterdrop Fullscreen Sunlight Display
OS: Android 11
Processor: MediaTek
Storage: 2GB + 32GB (microSD support: Yes)
Camera: 16MP Rear / 8MP Front
Battery: 5000mAh (18W quick charging)
17. Infinix HOT 12 Price In Nigeria – N75,000 
Prices start at N75,000, Infinix HOT 12 has a 6.82" Rapid Refresh Rate Display. The specs include
Display: 6.82" Rapid Refresh Rate Display
OS: Android 11(Go edition)
Processor: high-frequency gaming processor
Storage: 6GB + 128GB (microSD support: Yes)
Camera: 13MP Rear / 8MP Front
Battery: 5000mAh (33W for quick charging)
18. Infinix HOT 12 PLAY Price In Nigeria – N76,000 
Released in February 2022, the Infinix HOT 12 PLAY packed a lot of features including a massive 6000mAh battery capacity, an impressive 6GB RAM, and also a huge 128GB storage capacity. The specs include
Display: 6.82" Rapid Refresh Rate Display
OS: Android 11(Go edition)
Processor: high-frequency gaming processor
Storage: 6GB RAM + 128GB ROM (microSD support: Yes)
Camera: 13MP Rear / 8MP Front
Battery: 6000mAh (33W for quick charging)
19. Infinix HOT 12i Price In Nigeria – NGN61,000
Released also in March 2022, the Infinix HOT 12i comes with 64GB ROM and 4GB RAM. The specs include
Display: 6.12" Rapid Refresh Rate Display
OS: Android 11(Go edition)
Processor: high-frequency gaming processor
Storage: 4GB RAM + 64GB ROM (microSD support: Yes)
Camera: 13MP Rear / 8MP Front
Battery: 5000mAh (33W for quick charging)
20. Infinix HOT 12 PLAY NFC Price In Nigeria – N65,000
Infinix HOT 12 PLAY NFC was released in February 2022 with features including a 6000mAh battery, 6GB RAM, and 128GB storage. The specs of Infinix HOT 12 PLAY NFC include
Display: 8.2" Rapid Refresh Rate Display
OS: Android 11(Go edition)
Processor: high-frequency gaming processor
Storage: 6GB RAM + 128GB ROM (microSD support: Yes)
Camera: 13MP Rear / 8MP Front
Battery: 5000mAh (33W for quick charging)
21. Infinix NOTE 12 Price In Nigeria – 65,000
Released also in March 2022, the Infinix NOTE 12 stands as one of the best infinix smartphones currently on the market. It features Storage Optimizer, 6-layer Graphene Cooling System, Xarena, and more. The specs include
Display: 8.2" Rapid Refresh Rate Display
OS: Android 11(Go edition)
Processor: high-frequency gaming processor
Storage: 6GB RAM + 128GB ROM (microSD support: Yes)
Camera: 13MP Rear / 8MP Front
Battery: 5000mAh (33W for quick charging)
22. Infinix NOTE 12i Price In Nigeria – N105,100
Infinix NOTE 12i features a 50MP rear and 8MP front camera, 128GB storage, Andriod 12 operating system, and more. The specs include
Processor: Helio G85
Display: 82" HD+
Refresh Rate: 90Hz
Battery: 5000mAh
Fast charging: 18W
RAM: 4GB
Status: Available at the price of N105,100
Available Colors: Force Black and Snowfall
23. Infinix Smart 6 PLUS Price In Nigeria – N61,800
Released in October 2021, Infinix SMART 6 PLUS features an 8MP Rear Camera and 6.82" HD+ Display. The specs include
64GB ROM
RAM: 3+3GB RAM / 2+2GB RAM
Battery: 5000mAh + Mega Power Marathon and Ultra Power Mode
Flash: Dual Front & Rear
Processor: Octa-Core 12nm
Audio: DTS Audio Processing with Beez 2.0
Colors: Crystal Violet, Tranquil Sea Blue, and Miracle Black
24. Infinix NOTE 12 5G Price In Nigeria – N133,500 
Released in June 2022, Infinix NOTE 12 5G features a 6nm Ultra 5G Processor, and a 6.7″ FHD+ True Color AMOLED Display.  The specs include
Battery: 5000mAh Battery With 33W Super Charge
Speaker: Dual Speaker With DTS
RAM: 6GB
ROM: 64GB
Rear Camera: 50MP
Colors: Force Black and Snowfall
25. Infinix NOTE 12 Pro 5G Price In Nigeria – N203,900 
Released in Nigeria in June 2022, Infinix NOTE 12 Pro 5G boasts a 6nm Ultra 5G Processor, and a 6.7″ FHD+ True Color AMOLED Display. The specs include
7.9mm Ultra Sleek Design
rear Camera: 108MP
Battery: 5000mAh
Dual Speaker With DTS
colors: Force Black and Snowfall