Complete Guide: Imo State Postal Code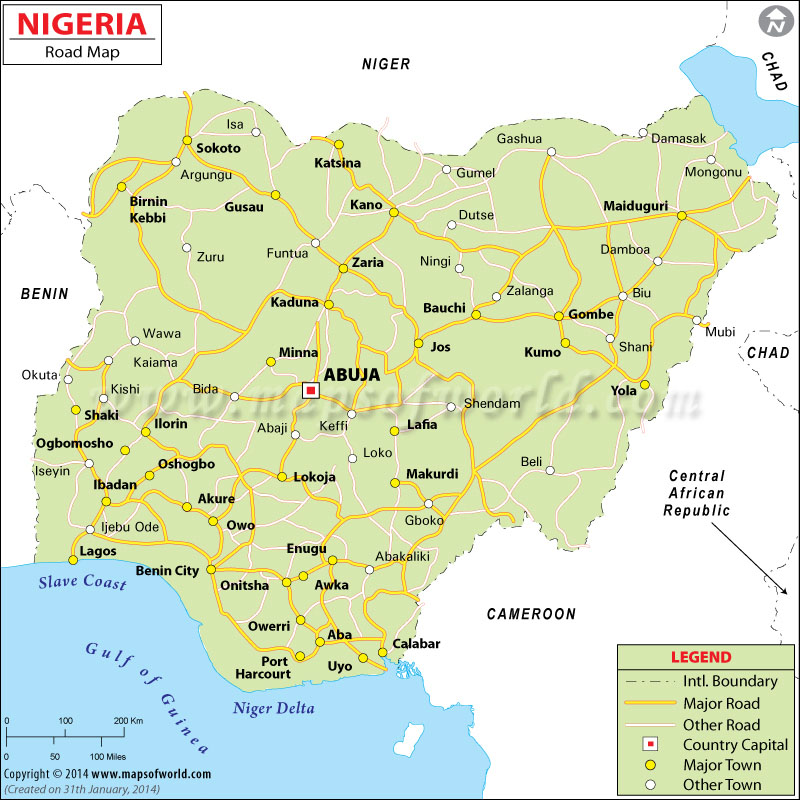 Imo State Postal Code is 460001 – 475122. This state is located in South East Geopolitical Zone of Nigeria. The main post office in Imo state is NIPOST G.P.O. Ama JK 460001 Owerri, Owerri, Imo. Telephone: 083-234428.
For more details on the list of ZIP codes or Postal codes for Imo State, find the code along with the Local government area or location.
List of Local Government Areas & Town in Imo State
Owerri Municipal
Aboh Mbaise
Ahiazu Mbaise
Ehime Mbano
Ezinihitte Mbaise
Ideato North
Ideato South
Ihitte/Uboma
Ikeduru
Isiala Mbano
Isu
Mbaitoli
Ngor Okpala
Njaba
Nkwerre
Nwangele
Obowo
Oguta
Ohaji/Egbema
Okigwe
Onuimo
Orlu
Orsu
Oru East
Oru West
Owerri North
Owerri West
Imo State Postcode by LGA
| LGA | Postcode |
| --- | --- |
| Aboh Mbaise | 462101 – 462109 |
| Ahiazu Mbaise | 463110 – 463122 |
| Ehime Mbano | 472101 – 472111 |
| Ezinihitte Mbaise | 462110 – 462123 |
| Ideato North | 475101 – 475108 |
| Ideato South | 475109 – 475122 |
| Ihitte/Uboma | 472112 – 472124 |
| Ikeduru | 461102 – 461112 |
| Isiala Mbano | 471101 – 471114 |
| Isu | 474119 – 474125 |
| Mbaitoli | 461114 – 461122 |
| Ngor Okpala | 460118 – 460133 |
| Njaba | 474123 – 474128 |
| Nkwerre | 471115 – 471119 |
| Nwangele | 471121 – 471125 |
| Obowo | 463101 – 463108 |
| Oguta | 464101 – 464110 |
| Ohaji/Egbema | 464111 – 464119 |
| Okigwe | 470101 – 470106 |
| Onuimo | 470107 – 470110 |
| Orlu | 473101 – 473124 |
| Orsu | 473105 – 473123 |
| Oru East | 474109 – 474118 |
| Oru West | 474101 – 474117 |
| Owerri Municipal | 460001 – 460281 |
| Owerri North | 460103 – 460112 |
| Owerri West | 460102 – 460117 |
Imo State Post Office
| Post Office | Address | City | LGA |
| --- | --- | --- | --- |
| Aboh | Market square Aboh | Abor | Mbaitoli |
| Ahiara | Orie Ahiara Market Square | Ahiara | Ahiazu |
| Akabo | Umuiyi Near Ama John Bus stop | Akabo | Ikeduru |
| Akokwa | Akokwa Town, Daily Market | Akokwa | Ideato |
| Aladinma | No. 1 Ngwa Street Aladinma Owerri | Aladinma | Owerri Municipal |
| Alice | Shell Camp Amakohia Owerri | Amakohia | Owerri North |
| Alvan N.Coll.Edu | Alvan N. College of Education, Main Campus | Owerri | Owerri Municipal |
| Amaigbo | Amaigbo Anara-Nkwere Road | Orlu East | Ideato |
| Amaraku | Ow. Okigwe Rd. Opp., Amaraku Primary Sch. | Amaraku | Isiala Mbano |
| Amauzu Mbaise | Afor Amuzu Market Square. | Amuzu Mbaise | Aboh Mbaise |
| Amike | Before Amaike Village Square | Amaike | Orlu |
| Anara | Anara Round About | Anara | Isiala Mbano |
| Arji | Mgbidi-orlu Rd | Aji | Oru West |
| Arondizuogu | Afor Ndiawa Mkt. Sq. Round About Arondizuuogu | Arondizuogu | Ideato Norrth |
| Atta | Amaeke Near Eke Atta Market Sqaure | Atta | Ikeduru |
| Awomama | Okworji Vill. Along Ow. Onitsha Exp. Road | Awomama | Oru East |
| Chokoneze | Eke Chokoneze Market Square | Chokoneze | Ezinihitte |
| Egbema | Umuorji Egbema | Egbema | Ohaji/Egbema |
| Ehime | Aba Branch, Ehime Mbano Round About | Ehime | Ehime Mbano |
| Ekwere Azu | Nkwo-Ala, Umuokirika Market Square | Ekwereazu | Ahiazu |
| Enyiogugu | Afor Enyiogwugwu Market Sqr. | Enyiogwu | Aboh Mbaise |
| Etiti | Okigwe SoutIhitte Uboma L.G. Headquarters | Ehime Location | Ehime Mbano |
| F.U.T.O. | Ihiagwa Univ.,Campus | Ihiagwa Univ.,Campus | Owerri West |
| Fed.Sec | Fed. Sec. Portharcourt Road | Portharcourt Road | Owerri Municipal |
| Federal Secretariat | Federal Secretariat Complex | Owerri | Owerri Municipal |
| FUTO | Federal University of Tech., FUTO Campus | Ihiagwa | Owerri West |
| Ibiasoegbe | Umuezewuru-Amadaba, Beside Health Center | Ibiasoegbe | Oru West |
| Ife-Ezi | Near Imo River Onumiri – Ife Ezi | Ife-Ezi | Ezinihitte |
| Ihiagwa | Iriamaogu Ihiagwa Near Iriamaogu Mkt. Sq. | Ihiagwa Eziobodo | Owerri West |
| Ihitte Owerri | Ezerioha Rd After Cath. Church Ihitte | Ihitte | Orlu |
| Iho | Umuakpim Near Amalim Bus stop | Ikeduru L.G.A. | Ikeduru |
| Ikeduru | Eziama Near Afor Eziama Market Square | Ikeduru West | Ikeduru |
| Ikeneazizi | Aguneze Rd., Ikenanzizi Round About | Ikeneazizi Location | Obowo |
| Isunjaba | By Nkwo Isu Market Square Opp. Eze's Palace | Isunjaba | Isu |
| Izombe | Amakpu Adjacent to Amakpu Market Square | Izome | Oguta |
| Mbaitoli | Nwaoriubi Adjacent to Local Govt. Hqtrs. | Nwaorinbi | Mbaitoli |
| Mbieri | Orie Mbeiri Near the Market Square | Owerri | Mbaitoli |
| Mgbidi | Mgbidi Umorji Village Onitsha | Mgbidi | Oru West |
| Mgidi | Umuorji Vill-Ow.-Osha Exp Rd Beside Police Station | Mgidi | Oru West |
| Nekede | Umukoyo village | Nekede | Owerri West |
| Nempi | Nempi Town Square | Nempi | Oru West |
| New Owerri | New Owerri, NIPOST Headquarters Premises | New owerri | Owerri Municipal |
| Ngor | Umuneke Adjacent Local Govt. Headquarters | Ngor | Ngor Okpala |
| Nkwerre | Nkwerre Orlu-Amaigbo Road | Nkwerre | Nkwere |
| Nkwogwu | Nkwogwu Market Square | Nkwogwu | Aboh Mbaise |
| Obizi | Eke Obizi, Market Square | Obizi | Ezinihitte |
| Obube | Egbelu Obube Near Eze's Palace | Obube | Ngor Okpala |
| Obudu Agwa | Agwa Near the Market Square | Obudu Agwa | Ohaji/Egbema |
| Ogbe | Afor Ogbe Umuaiah Road | Ogbe | Ahiazu |
| Oguta | Oguta Town Square | Oguta | Oguta |
| Okigwe | Govt. Quarters Afikpo Rd. Opp. General Hosp. | Okigwe | Okogwe |
| Okpala | Umuoda Near Orie Okpala Market Square | Okpala | Ngor Okpala |
| Okpofe | Afor Ekiri Market Square, Okpofe | Okpofe | Ezinihitte |
| Okwudor | Umuduruogba-Nkume Umuaka Rd. off Orlu Ow. | Okwudor | Njaba |
| Onicha Ezi Location | Eke Oha Market Square | Onicha Ezi | Ezinihitte |
| Orlu | Ihioma Road Amaifeke Orlu | Orlu | Ideato |
| Orus-Obodo | Uguta Rd Orus-Obodo | Osu Obodo | Oguta |
| Osina | Osinatown Osina Road | Osina | Ideato |
| Otoko | Obowo L.G. Headquarters,Otoko | Otoko Location | Obowo |
| Owerri G.P.O | Ama J.K Opposite Owerri Municipal LGA Ow. | Owerri Location | Owerri Municipal |
| Ulakwo | Aba Road | Ulakwo | Ngor Okpala |
| Ulakwo | Hot Junction Ulakwo | Ulakwo | Ngor Okpala |
| Uloano | Uloano Town square Orlu South | Amandugba | Njaba |
| Umuagwo Polytechnic | Polytechnic Main Campus Umuagwo | Umuago | Ngor Okpala |
| Umuaka | Umuaka Achara village | Umuaka | Njaba |
| Umunoha | Onitsha Road | Umunoha | Mbaitoli |
| Umunoha | Orie ama Igwe Near the Market Square | Umunoha | Mbaitoli |
| umuohiri | Afor Umuohiri Market Square | Umuohiri | Okigwe |
| Urualla | Orlu-Akaokwa Uzuakoli village | Urualla | Ideato North |
| Uzoagba | Afor Uzoagba Near Market Square | Ikeduru L.G.A. | Ikeduru |