Guide: How to Start Pants and Bra Business in Nigeria [Underwear]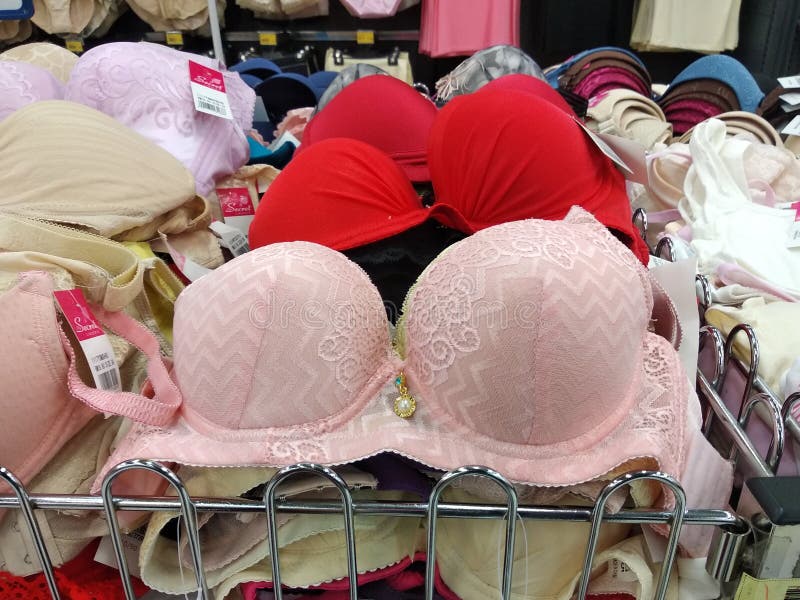 Although best for females, the pants and bra business is very lucrative in Nigeria, as the need for underwear will always continue increasing.
This business is very profitable, and anybody can start, as it is fast-moving, even students. That means even as a student; you can venture into the business.
From having a shop for your business to selling your products online, the pant and bra business can be started in many ways in Nigeria. However, you need a good knowledge of the best way to operate to be successful with the business.
That is why we've come up with this post to show you exactly how to start an underwear business in Nigeria, the cost of starting, profitability, and so on.
What you must know about Pants and Bra Business in Nigeria
Every underwear product sells faster in Nigeria, and they sell for big profits. Although a lot of people sell these products having a shop, selling online also increases sales of your products and makes more money.
Unlike other businesses, the pants and bra business in Nigeria has an already established market in Nigeria. That means you must work hard and be strategic to build a reputation as a beginner.
There are many places you can start this business. However, it is best to be started by ladies. After all, it is a female product, and they should know better about the business.
Although Nigeria's pants and bra business is easy to start and very profitable, let's see how much capital is required to get started.
Types of Underwear Products to Sell
Although the term "Pants and Bra business" is self-explanatory, there are different types of underwear to sell as a beginner, and they include….
Regular panties

Leggings

Hipster

G-string, Thongs, T-back

Lingerie

Bikini

Brassiere

Boxers
How Much Do You Need to Start Pant and Bra Business in Nigeria
Realistically, starting an underwear business in Nigeria doesn't cost a lot. However, you still need a reasonable amount of money to get started.
You can start a pant and bra business in Nigeria with 35,000 Naira or less. However, if you want to start big, you'll need above 80k.
Is the Underwear Business Profitable in Nigeria?
While this business dents cost that much money to start, you may wonder if it is profitable or worth your time.
Of course, it is! If you're wondering how profitable the pants and bra business is in Nigeria, you can expect a profit margin of 50% to 100% per sale.
Although the profitability depends on many different factors, including the mode of sale, competitors' price, and some other expenses that may be incurred along the line.
How to Start Pants and Bra Business in Nigeria
Start With In-depth Market ResearchTo start with; you need to get to understand the business. To achieve this, you need to conduct market research to know the in and out of the business, what works, and how to get everything right.
During this stage, you need to find out the laws guiding the business in Nigeria, know if there are any associations to join, and find out if the business is profitable in your area.
Know Your Target Audience
Although targeting females works well in this business, you must know who your audience is before starting.
Here you need to find out the age group that buys the type of products you sell and the type of people you need to market to based on category. For example, you can't expect a 50-year-old lady to buy a G-string.
That means, if you're selling leggings or other pants types, know the types of people that will buy and prepare to market to them.
Come Up With a Business Plan
After the research phase, you need to draft a strategic business plan based on your research results.
Here, you need to outline your objectives, how to grow your business, your financial projection, how to fund your business, and the types of underwear to start with. Also, have a space to point out who your competitors are and how to do better than them.
Decide on Your Mode of Operation
As I said earlier, there are different ways to run your pants and bra business in Nigeria. In this stage, you must decide the best one for you. You can choose to get a shop and start with, select to hawk, or go online and look for buyers.
Starting with a shop, you'll have to ensure your shop or kiosk is in a business area like a marketplace or busy street. If you're a student, you can market your products to students by taking them to school.
Operating online is another way to run a pant and bra business in Nigeria. Here, you can either build an e-commerce store for your business or advertise on social media such as Facebook, Instagram, and WhatsApp.
Find Suppliers
After knowing how you want to operate, to start selling, you need to have the products you want to sell, and this can only be done by finding suppliers.
If your market research is well done, you should know where your competitors buy their products from at low prices. You, too, can start from there, and as time goes on, you will find a better supplier to work with.
These days, many young entrepreneurs selling underwear import them from China, as they are very cheap, which makes a lot of profits in turn. This business model is called a mini importation business in Nigeria. I'd recommend you start with that if you want to make much money quickly.
Start Selling
After finding suppliers and purchasing products in bulk, it is time to start with the business's sales part.
Depending on your mode of operation, there are different ways to market your pants and bra business in Nigeria to start driving sales.
If you have a shop for your business, displaying your products using hangers and possibly manikins would be a better way to let people know what you're selling. You can also reach out to neighbors, family, and friends, tell them about your business, and encourage them to tell their friends and relatives.
On the other hand, if you decide to operate online, you can market your products by posting on Facebook groups, updating your WhatsApp status with your products, and using TikTok as a means of advertising. To get a quick result, you can also run ads on Facebook and Instagram to reach a bigger audience.
Underwear Business in Nigeria – FAQs
Where can I buy undies in bulk in Nigeria?
The best places to buy undies in bulk in Nigeria would be big markets close to you. For example, the Aba market is an excellent place to start if you live in the East.
Where is Nigeria's best place to start a pant and bra business?
You can start an underwear business anywhere in Nigeria. However, the best place to start would be online as a full housewife, at school as a student, and at a market square as an optimistic entrepreneur.
Does the undies business in Nigeria move fast?
Yes, the undies business in Nigeria moves fast as the demand for all kinds of underwear keeps increasing daily.
In Conclusion
The pants and bra business in Nigeria is a very lucrative one to venture into if you want to start a small business with less capital but a huge profit in Nigeria. As a beginner, you need to understand the business and decide if it is the best for you to start. This post offers excellent value to those who want to start an undies business in Nigeria.