Green Tea Mask Stick Specification & Price In Nigeria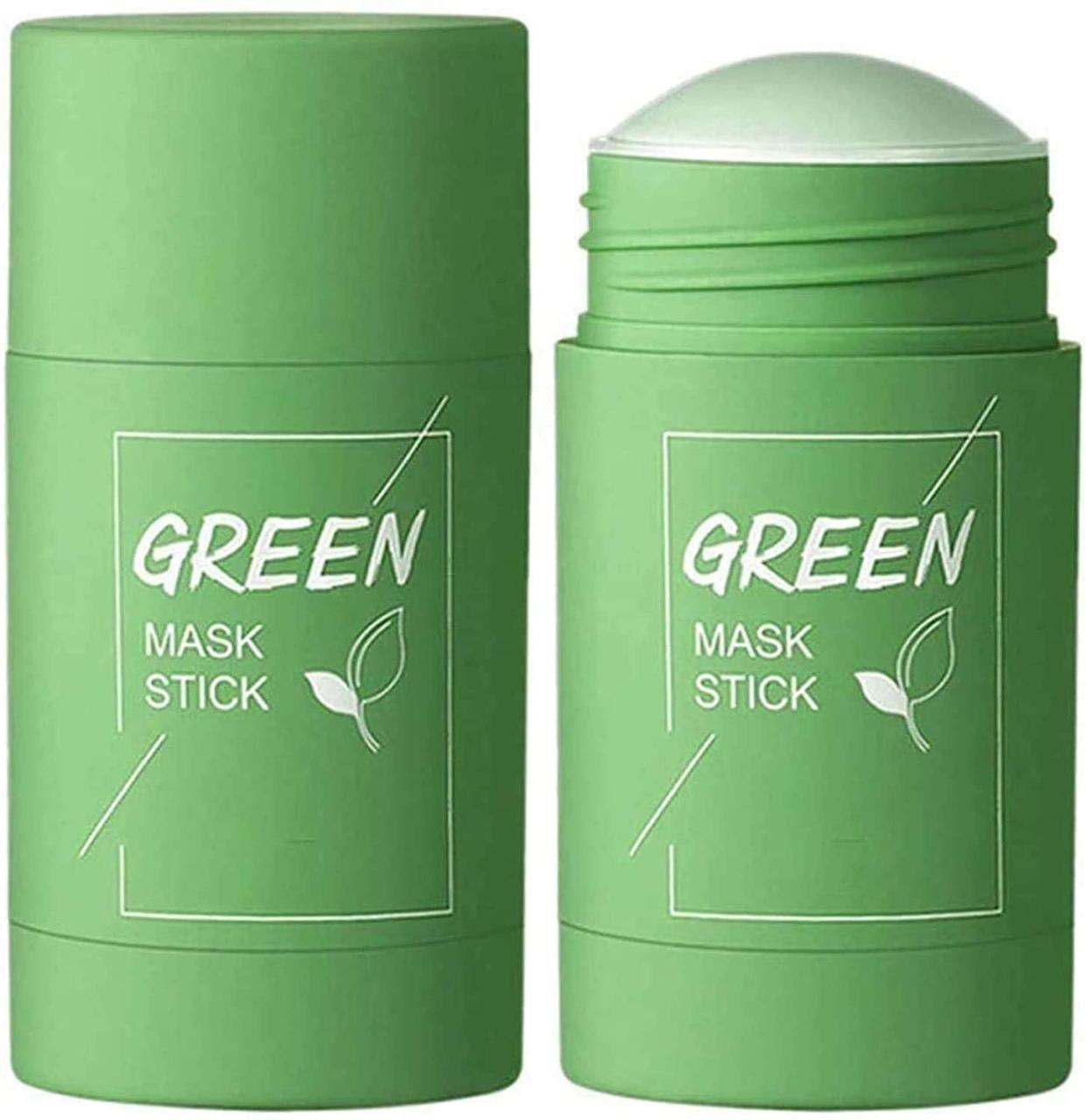 I'm sure that by now, you've seen the Green Tea Mask Stick that's going viral on TikTok due to the incredible results it supposedly gives after only one use.
However, even as a certified esthetician and someone who is well aware that achieving healthy and good skin takes time, patience, dedication, and using the right products, I couldn't help my curiosity and decided to give this product a closer look.
And while opinions on the internet are divided between believing that the mask works and entirely rejecting it as a hoax, as always, I want to start by saying that the truth is always somewhere in the middle.
Therefore, in this article, I will give my opinions on the TikTok Green Tea Mask Stick based on my experience in the skincare industry.
I will judge the mask based on ingredients, texture, scent, and whether it has the potential to be a decent product and not a complete hoax.
What is Green Tea Mask Stick, and What Are Its Claimed Benefits?
Green Tea Mask Stick is a skincare product carried by different Chinese brands such as Median, Qklovni, Mengsiqi, Ofanyia, etc., that is supposed to soften, brighten, and smoothen the skin.
It is also claimed to be good for acne-prone skin and that it can help with redness and inflammation as well as active pimples.
But the biggest and most apparent claim that's most frequently presented in videos is that it's incredibly efficient in removing blackheads.
And apparently, it was exposed that someone was pressing chia seeds as blackheads on the areas where the mask is applied to make the advertisement oddly satisfying when the product is wiped away.
And while to most people, it's painfully obvious that this doesn't actually happen, the brands that carry the Green Tea Mask Stick have managed to arouse people's curiosity and sell so many of these masks, making the product go viral.
But besides all this, some reviews clear the air about the product's claims.
They elaborate that the tone doesn't get lighter, but the product manages to remove a few blackheads.
However, strategies like these are still misleading, no matter how ridiculous they look to most people, so while most of us are aware that the product won't do what's advertised, does the Green Tea Mask Stick have at least some benefits for the skin, or it's all a scam?
Is The Green Tea Mask Stick Worth Buying?
The Green Tea Mask Stick is sold under different names by different Chinese brands and can be found in many online stores like Jiji, as well as places like Konga.
The product varies in price, depending on the seller, and can be found in the range of NGN2,500 TO NGN3500.
Judging by the ingredient list, the Green Tea Mask Stick is not a bad product and contains ingredients such as soothing green tea extract, vitamin E, hydrating glycerin, anti-inflammatory licorice extract, and kaolin clay, which is a type of clay known to be gentle on the skin and good for acne-prone skin.
The product also doesn't contain any harsh ingredients such as alcohol and fragrance that could potentially damage the skin; however, the one ingredient I'm worried about is stearic acid, which isn't necessarily problematic on its own, but it could clog the pores and cause breakouts for those with acne-prone skin.
The Green Tea Mask Stick texture is similar to a lip balm or a soft wax, and it melts into the skin upon contact.
It also has a very faint, pleasant scent that's not too overpowering.
Overall, I think that the Green Tea Mask Stick isn't necessarily a trash product, but it can be a hit and a miss, depending on your skin type, skin concerns, and your expectations of the product.
Will it remove blackheads after only one use? Absolutely not!
Will it cause some major skin concerns like irritation and inflammatory reactions? Judging by the ingredients, that shouldn't be the case, but as with any other product, it might not work for everyone.
Therefore, if you want to try it, you can, but I don't think you should expect absolute wonders from it.
MOISTURIZING & BRIGHTENING: Green Tea Mask does a great job penetrating deep within your pores, working as a cleanser for your skin, and absorbing excess oil. This Green Tea Cleaning Mask hydrates your skin with rich moisture, making it softer and brighter.
NOURISH & BALANCE: Green Tea Masks contain natural plant essence and green tea extracts, nourishing and balancing deep layers of skin. These powerful components help to balance your skin's oil secretion, remove surface pollutants, and illuminate your natural skin.
QUALITY INGREDIENTS: Green Tea Solid Mask ingredients include tea leaf extract, vitamin E, glycerin, kaolin, and other powerful components to make your skin look and feel better. Trustworthy nutrients and ingredients are the first steps to bringing back healthy facial skin.
SKIN TYPES: dry skin should use 1-2 times per week, and oily skin should use it twice a week. Combination skin (oily and dry) should use green tea clean stick on the T-zone. If you have sensitive skin, try a small portion of this product and see how your skin reacts. If there is no adverse reaction, keep using it. Otherwise, stop immediately.