GoTv Jolli Channels List, Subscription Price in Nigeria 2022
gotv jolli channels 2022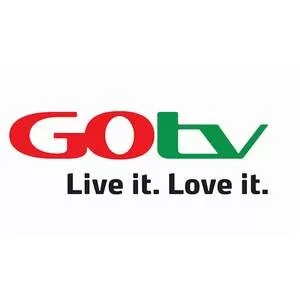 Are you looking for all GoTv Jolli Channels being broadcast in Nigeria? Learn more about that in this article.
If you're not in a position to pay for a pay-tv subscription but would like to stream some intriguing programming and entertainment, then Gotv Jolli is the channel you're looking for.
In this article, I will discuss the channels it offers and examine them against similar packages and the price it charges in Nigeria.
To view Big Brother Naija 2022 on your TV, go to channel 29. The channel is only accessible to subscribers of the Max and Jolli package. Please read my article about it to find out more.
How to Clear E16 Error on GoTv 2022

GoTv Decoder Price In Nigeria 2022
GoTv Jolli Channels
Of course, you won't get access to premium stations, but when you look at the price you pay and the quality of the stations you won't find with other options, I would say that it's an acceptable package.
It includes all channels available on the Max plan, minus 9, which include Super Sports Variety 3, Star Life, Discovery ID, RSTV, BET, ESPN, Cartoon Network, and M-Net Movies 4, and it is priced at 1,140 Naira less than Max.
These are fantastic channels, and it's a shame you don't have access to them on Jolli; however, let's look on the bright side.
For a price of 2800 naira, You can stream Al Jazeera, CNN International, BBC World News, Africa Magic Epic, Family, Yoruba, Igbo, and Hausa, and more than 21 of the country's local channels.
There is Telemundo and Zee in the world, and I know many who cannot live without these channels.
In terms of films and entertainment channels, You also have some of the following: E! Entertainment, Fox, Fox Life, CBS Reality, and ROK 3 and 2.
I'm not sure you'll ever be bored by this approach and depending on your personality and what you prefer may not be missing any of it if you're to Max.
Oh! Do you enjoy singing along to your favorite tunes? The channels MTV Base, Sound city, and three additional channels will have you covered.
What better way to check every station on your own and check if you like the features this package has to provide?
List of GoTv Jolli Channels 2022
General Entertainment (13)
TELEVISTA – channel 15

ROK 2 – channel 17

ROK 3 – channel 18

AFRICA MAGIC FAMILY – channel 2

CBS REALITY – channel 22

DISCOVERY FAMILY – channel 50

AFRICA MAGIC IGBO – channel 11

AFRICA MAGIC YORUBA – channel 5

AFRICA MAGIC HAUSA – channel 4

REAL-TIME – channel 12

E! ENTERTAINMENT – channel 26

TVC ENTERTAINMENT – channel 27

TRYBE TV – channel 97
Novella (4)
ZEE WORLD – channel 25

EVA+ – channel 13

TELEMUNDO – channel 14

NOVELLA MAGIC – channel 20
Movies (3)
B4U MOVIES – channel 24

TNT AFRICA channel 16

AFRICA MAGIC – channel 9
Documentary, Lifestyle & Education (2)
NAT GEO WILD – channel 51

SPICE TV – 10
Sport (3)
SUPERSPORTS BLITZ – channel 30

Supersports FOOTBALL, channel 31,

SUPERSPORTS SELECT 2 – channel 34
News & Commerce (8)
NTA PARLIAMENT – channel 115

ALJAZEERA – – channel 40

TVC NEWS – channel 45

NTA NEWS 24 – Channel 46

CHANNELS TV – channel 95

ARISE NEWS – channel 44

CNN – channel 42

BBC WORLD NEWS – channel 41
Kids & Teens (5)
DA VINCI TV – channel 66

DISNEY JUNIOR – channel 60

PBS KIDS – channel 65

NICKELODEON – 62

JIMJAM – 61
Music (3)
MTV BASE – channel 72

HIP TV – channel 74

SOUND CITY – channel 75
Local Channels (21)
TIWAN TIWA – channel 111

AIT – channel 93

BCOS TV – channel 105

BISCON TV – channel 108

EBS TV – channel 104

GALAXY TV – channel 99

ITV BENIN – channel 104

LAGOS TV – channel 90

LIBERTY TV – channel 110

NTA 2 – Channel 114

NTA – channel 91

OGTV – channel 100

ONMAX – channel 96

R2TV – channel 112

RAVE TV – channel 113

RSTV – channel 103

SILVERBIRD TV – channel 92

SUNNA TV – channel 84

WAP TV – channel 102

WAZOBIA MAX – channel 98

AREWA24 Television – Channel 101
Religious (4)
FAITH – channel 80

ISLAM CHANNEL – channel 81

EMMANUEL TV – channel 82

DOVE TV – channel 83
Audio (2)
NAIJA FM – channel 301

WAZOBIA FM – channel 303
GoTv Jolli Price in Nigeria
Jolli subscription costs 2,800 dollars monthly, and you have access to 65 channels that comprise two audio stations.
GoTv Jolli Channels Vs. Jinja
Channels like TNT Africa and B4U Movies are among the channels available on Jolli that you'll love to enjoy. Explore additional Joili channels here and pick your favorite.
Other networks include Discovery Family, NatGeo Wild, FOX, CBS Reality, Africa Magic Family, Televista, ROK 3, ROK 2, Super Sport Football, Da Vinci Kids, Telemundo, Eva+, Zee World, Disney Junior, MTV Base, Hip Tv, CNN, and BBC News.
Consider that the Gotv Channels Jinja is only 1,900 Naira less expensive than Jolli and doesn't have access to the above stations. The best option here is to choose Jolli instead of Jinja. It's not even much of a price difference.
GoTv Jolli Channels Vs Max Vs Supa
Plus is no longer in use While Jolli and Max are being upgraded. This part of the post lets you know what the settings used to be in the past.
Between the Gotv Max plus is Jolli. Jolly subscription.
Therefore, it is natural that people would like to know whether they should upgrade from Plus to Jolli or lower the upgrade to Max down to Jolli.
You'll still have to make this decision for yourself. However, I'll give you all the information you require.
If you're using Max, There are four channels (Super Sport Select 4 and 5, RSTV, and Wasafi Tv) that you're currently watching, which Jolli subscribers do not.
And there's a station (Wazobia Tv) Jolli subscribers are enjoying that you don't.
You can then consider whether it's worthwhile the downgrade or not. Be aware that Max is 4,150 Naira, and do you notice the cost difference compared to Jolly?
For people currently using Plus and don't know whether moving to Jolli is worth the cost. This post is for you.
Gotv Supa Package is at N5,500. This means it's 2,700 Naira more costly than Jolli.
There are more than 80 channels (3 Music Channels and 6 Sports Channels, 6 Movie Channels, and 69 other genre channels) which you can begin enjoying as soon as you upgrade to Supa.
Now you have all the information you need, and you'll be able to determine which one is suitable for your needs and which to upgrade from Max or Supa or Supa to Jolli.
I've published an article on how to move from a Gotv program to the next. Check out the post.
DStv Now Login Problems, Download Link, & Sign Up

How To Use My Dstv App
Final Thoughts on GoTv Jolli Channels
Although Jolli plans are 1,350 naira less expensive than Max and only 800 Naira more expensive than Jinja, It is more straightforward to pick between Jolli and Jinja instead of having to decide between Jolli and Gotv Max.
It has 17 more channels than Jinja; however, Max only has 9 stations. And more than that, those 17 stations are amazing ones you don't wish to miss out on due to 900 Naira.
However, the choice is up to you. You know what is most beneficial for you. Take the information and the number above into account in making your decision.
To sign up, go to quickteller.com/gotv, input your details, and complete the transaction with an OTP delivered to the account number associated with your account at the bank.
If you find this helpful post, there's a chance that you have a friend who may also need it. Why not share this article with them?