Glo Mid Night Data Bundle 200 For 1GB
glo data plan 200 for 1gb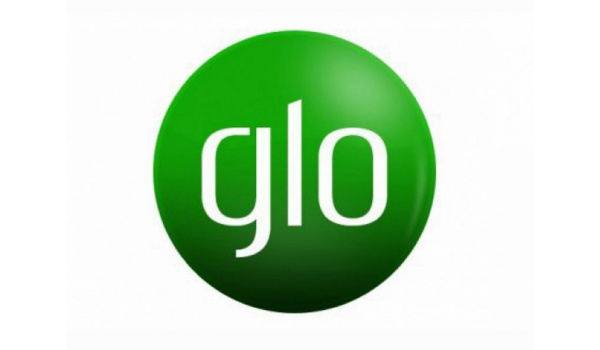 In today's interconnected world, access to affordable and reliable internet is essential for staying connected, being productive, and enjoying various online activities.
One prominent player in the Nigerian telecom industry, Globacom Limited (Glo), offers a wide range of data plans to meet the diverse needs of its customers.
Among its offerings is the Glo Data Plan N200, which provides 1GB of data at an affordable price. In this blog post, we will explore the benefits of the Glo Data Plan 200 and why it stands out as a smart choice for users who desire cost-effective data solutions.
Affordable Pricing
One of the significant advantages of the Glo Data Plan 200 is its affordability. For a modest sum of just 200 Naira, subscribers can enjoy a generous 1GB data allowance. This pricing is highly competitive, especially when compared to other data plans available in the market.
Glo understands the importance of affordable internet access, and this plan caters to the needs of budget-conscious individuals, students, and those who primarily use data for light browsing, social media, or occasional streaming.
How to Activate Glo Data Plan 200 for 1GB
And here we are! The following is a step-by-step guide to activating the Glo 200 for 1GB for 7 days code.
Simply dial *777#
Select the option for Data
Reply with 1 – Buy Data Plan
Select option 2 – Proceed (One-Off) or 2 – Auto-Renew
Select option 5 – Special Data Offer
Reply with 1 – Special Plans
Choose option 1 to select N300 = 1GB for 1 day
Done! You've successfully subscribed to the Glo special data plan.
I hope you haven't forgotten that it's N300, not N200.
More so, it's a daily plan and not a weekly or 7 days data plan.
How to Subscribe to the Glo 1.25GB for 200 Naira Sunday Plan
The means of acquiring this plan is quite easy and familiar. It is literally the very same USSD code you use to subscribe to everything and anything on Glo. Follow these steps and you should not have any problems.
The easiest way to subscribe to this plan is by sending 37 in an SMS to 127, or by dialing *127*37#.
You can also activate the long route by dialing *777# and following the steps below:
Load a total of N200 on your Glo line
Dial *777#
Select "Data"
"Buy data plan"
Then opt from "proceed (Auto-renew) or proceed (one-off)
Finally, select "Night and weekend plan"
Choose the 1.25 GB for the N200 plan
If and when you finish doing all of that, you should be good to go. Now, you can enjoy your Sunday doing whatever you love to do on the internet with a good amount of data.
Conclusion
With its affordable pricing, flexible validity period, reliable network coverage, and easy subscription process, the Glo Data Plan 200 for 1GB is undoubtedly a smart choice for data users in Nigeria. Whether you are a student on a tight budget, a professional with intermittent data requirements, or someone who prefers cost-effective plans, Glo's offering caters to a wide range of needs.
By subscribing to this plan, users can enjoy seamless internet access, stay connected with friends and family, browse their favorite websites, and access various online services. Glo continues to prioritize affordability, reliability, and customer satisfaction, cementing its position as one of Nigeria's leading telecom service providers.
(FAQs) about the Glo Data Plan 200 for 1GB:
What is the Glo Data Plan 200 for 1GB?
The Glo Data Plan 200 is a data package offered by Globacom Limited (Glo), a leading telecom service provider in Nigeria. It provides 1GB of data for a validity period of 3 days.
Can I use the Glo Data Plan 200 on any device?
Yes, the Glo Data Plan 200 can be used on any device that supports internet connectivity, including smartphones, tablets, laptops, and modems.
How do I subscribe to the Glo Data Plan 200?
To subscribe to the Glo Data Plan 200, dial *777# on your Glo line and follow the on-screen prompts. Select "Data Plans," then "Buy Data," and choose the option "Buy 3G-4G Data Plan." Confirm your selection by looking for the "N200=1GB 3 Days" option.
Can I renew the Glo Data Plan 200 before it expires?
Yes, you can renew the Glo Data Plan 200 before it expires. Simply subscribe to the plan again before the current validity period ends, and the new 1GB data allowance will be added to your account.
Can I check my data balance for the Glo Data Plan 200?
You can check your Glo Data Plan 200 data balance by dialling 1270# on your Glo line. A message will be sent to your device with your remaining data balance details.
Can I share the Glo Data Plan 200 with other devices or users?
Yes, you can share the Glo Data Plan 200 with other devices or users by setting up a mobile hotspot on your device or by tethering your internet connection to other devices.