Best MTN Tariff Plan For Data And Calls – Benefits & Code To Migrate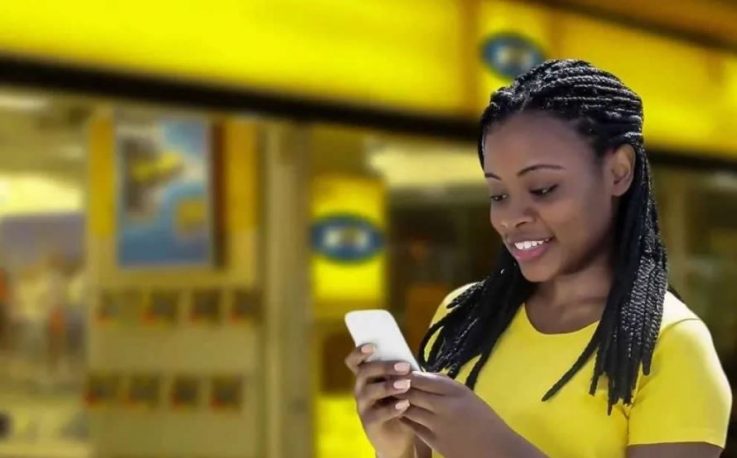 Are you looking for the best MTN tariff plan for data? Do you want the tariff plan that will give you more bonus and value of any data you purchase? Look no further because, in this post, you'll see the best MTN tariff plan for both data and even calls.
Mtn Nigeria is the leading telecom operator in Nigeria; they have maintained the number 1 spot for many years, having over 60 million subscribers in Nigeria alone.
Over the years, Mtn Nigeria has served and always find ways to satisfy its customers' needs by providing them with services and tariff plans which will give them the best experience on calls and data.
Not to talk of their high bandwidth network service, which is second to none; despite this, their data plans have not been appealing to their customers.
What use will the high bandwidth network service be to us if we can't buy data to use it on? Most customers are not pleased with the exorbitant prices of these MTN data plans, which has led them to scavenge other telecom operators in search of the best and most affordable data plans.
This has been a bone in the throat of Mtn Nigeria, and they have sorted out ways to nip this in the bud by providing the best MTN tariff plan for data. They even went as far as making it beneficial for calls too.
I can really say that the long for the best MTN tariff plan for data has come to a permanent end. With this best MTN data tariff plan, you don't need to look elsewhere; this will suit your data and call needs.
There's no point beating around the bush by listing or comparing all MTN tariff plans. I'll go straight to the point by telling you the best MTN tariff plan for data and the undisputed facts of why it is the best.
List of MTN tariff plan
MTN Pulse 
XtraSpecial Prepaid
mPulse
XtraSpecial Postpaid
MTN beta talk
MTN XtraValue
MTN XtraValue Carte
MTN Awuf4U
MTN YafunYafun
MTN TruTalk
MTN Pulse
You want cheap MTN browsing data and a low call rate. If yes, then I will advise you to go for MTN Pulse!
Most youths are in this tariff plan as this tariff plan offers a cheap data plan which most youths are looking for! What are the amazing benefits of MTN Pulse, and How do you Migrate to MTN Pulse?
XtraSpecial Prepaid
Do you have families or friends overseas? If yes, then that means you will be making international calls regularly! If you want to keep in touch with your families or friends who stay overseas, this plan is the best for you! The MTN XtraSpecial Prepaid tariff allows you to enjoy calls at a flat rate of 15.36 kobo per second to all networks in Nigeria and eleven selected international countries from the first second. All you need to do is to add the countries they are in. The eleven international countries MTN will allow you! Incredible benefits of XtraSpecial and How can you migrate to MTN XtraSpecial Tariff from another plan?
mPulse
This plan is for younger people! This mPulse tariff plan is created to empower students between the ages of 9 and 15 with access to resources they need to maximize their potential. On the Benefits of the MTN mPulse tariff plan and How to Migrate to the Tariff Plan!
XtraSpecial Postpaid
MTN XtraSpecial Postpaid is a special plan that allows you to enjoy a FLAT rate of 13.33 kobo per second for MTN-to-MTN calls, MTN-to-Other networks, and 11 selected international destinations from the very first second.
MTN XtraSpecial Postpaid tariff plan does not attract a daily or monthly subscription or access fee. Benefits of XtraSpecial Postpaid Plan and how to migrate to MTN XtraSpecial Postpaid plan?
MTN BetaTalk
MTN BetaTalk is a prepaid tariff plan that rewards you with a 300% airtime bonus and an additional 200% Data bonus on EVERY recharge less than N100; you will get 20MB and above in addition to the 300% airtime bonus when you recharge from N100 and above.
 6. MTN XtraValue
MTN XtraValue tariff Plan is a plan that rewards you with airtime for National SMS & calls, International calls to some selected destinations, and volumes of data for browsing after subscribing to any XtraValue Bundle plan.
XtraValue gives you two choices:
XtraTalk
XtraData
7. MTN XtraValue Carte
MTN XtraValue Carte tariff plan allows you the flexibility to mix and match your bundles from a rich bouquet of National, International, Roaming Voice & Data services to form a personalized bundle after subscribing to any XtraValue Carte bundles. All MTN Prepaid and Postpaid customers can activate the XtraValue Carte bundles.
8. Awuf4U
MTN Awuf4U Tariff Plan is an offer that rewards you with a 500% airtime bonus on every recharge from N100 & above OR 350% on every recharge between N1 & N99. The five times offer is available to ALL MTN Prepaid and Postpaid customers.
9. MTN YafunYafun Tariff plan
MTN YafunYafun is a special tariff plan that rewards. New customers with lots of benefits after registering and activating a new SIM. One of its benefits is that you get a 700% bonus on EVERY recharge of N100 and above: 400% of the bonus will be used for National Voice and SMS, WHILE 300% of the bonus will be used for Data on all websites, etc.
10. MTN TruTalk
MTN TruTalk tariff plan is a prepaid tariff that allows you to enjoy a FLAT rate of 11.26kobo/sec for calls ACROSS ALL local Networks in Nigeria after paying a daily access fee of ₦7.17.
All MTN Prepaid customers can migrate to the MTN TruTalk.